Hotel reservation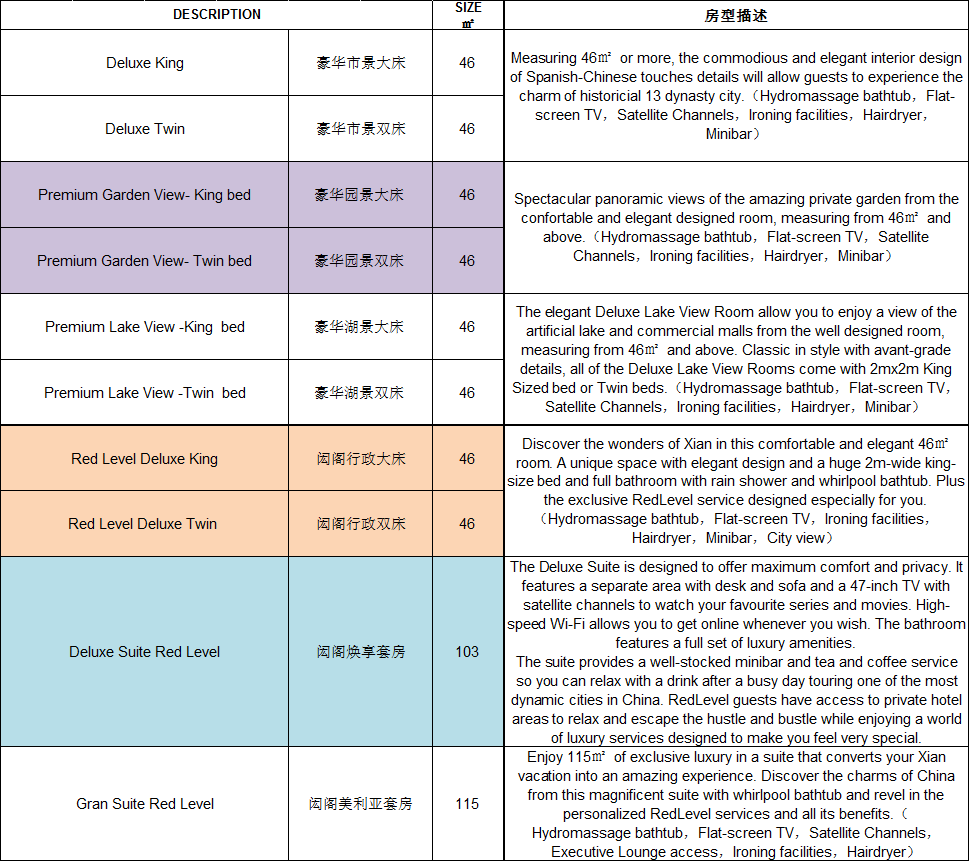 The Gran Meliá Xian is holding limited blocks of guest rooms for the Workshop attendees at the CSHP/SH2019 of $130 per room per night. This group rate is extremely competitive for the market in Xi'an, and is ONLY available through on-line registration of the CSHP/SH 2019.
No1. Resort Hotel Chain in the World
Founded by Gabriel Escarrer Julia in 1956 in Palma de Mallorca (Spain), Meliá Hotels International is the world's leading hotel chain for holidays and the overall market leader in Spain for both the leisure and business sectors. It is the third largest chain in Europe, the twelfth largest in the world. Gran Meliá is the jewel in the crown of Meliá Hotels International's brands and is the company's definitive statement on contemporary luxury, the result of over 60 years at the forefront of global hospitality. From its visual and verbal brand culture, to the distinctive RedGlove Services concept that forms the heart of the brand, Gran Meliá embodies the warmth of Spanish culture and heritage as its defining difference on the world stage. With 13 hotels and 3,893 rooms in 7 countries, Gran Meliá Hotels & Resorts entertains 1,413,935 guests per year.



Location

Gran Meliá Xian is situated in the Qu Jiang New District, on the south side of the city and in dedicated space within the old city wall, which was the traditional center business district. The hotel is close to shopping mall area and convention center being the perfect choice for both leisure and business travellers.


The suburban Qu Jiang New District is the hub of the hub: a National Cultural Display Zone that, when completed over the next decade, will occupy some forty-seven square kilometers and combine residential zones with a diverse range of cultural, tourism and leisure facilities.